April spotlight
Marcus Jackson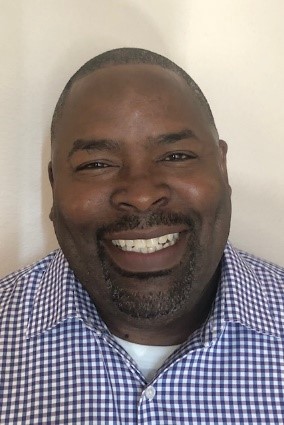 Marcus Jackson is from Denver, Colorado and has made San Diego, California his home for over 30 years. He obtained his M.A. in English with an emphasis in creative writing from San Diego State University (SDSU) in 1993 and his M.S. from the Counseling and School Psychology Program from SDSU in 1998. He received the San Diego Outstanding School Psychologist Award and the Ross Zatlin Mentor Award from the San Diego County Association of School Psychologists (SANDCASP) for the 2008-2009 school year. Marcus has served as a School Psychologist with the Elementary, Middle and High School populations in both comprehensive and alternative educational settings. In addition, he was an adjunct professor at two San Diego universities.
Through his close connections with families, Marcus has been able to bridge the relationship between school and community agencies to ensure that Mental Health support and services are provided to students.
Marcus currently works as an Executive Consultant at the San Diego South County Special Education Local Plan Area (SELPA), with the Equity and Disproportionality Project and the Equity, Disproportionality & Design Project, where the team provides technical assistance support for disproportionality throughout the State of California.
Marcus enjoys spending quality time and traveling with his wife Deatrice and their two sons ages 21 and 18, who are attending California State Universities. Marcus also loves to exercise, write poetry, help others and enjoy life.
Thank you for all your work for the San Diego community, Marcus. We appreciate you!
-- CCBMW